HEMMING SOLUTIONS
We recommend the right Hemming Solution, based on the geometry of the Product, cycle time, available area, planned capital expenditure and customer's wishes.
Starting from Hemming Method Plan and then to the Hemming Forming Analysis, followed by the next steps of Tool Design & Robot Simulation until Online Robot Teaching, we can do complete engineering for these topics as one complete package.
This simplifies the communication flow, reduces turn around time, and keeps responsibility in one place. This results in a direct Add. Value. for the customers.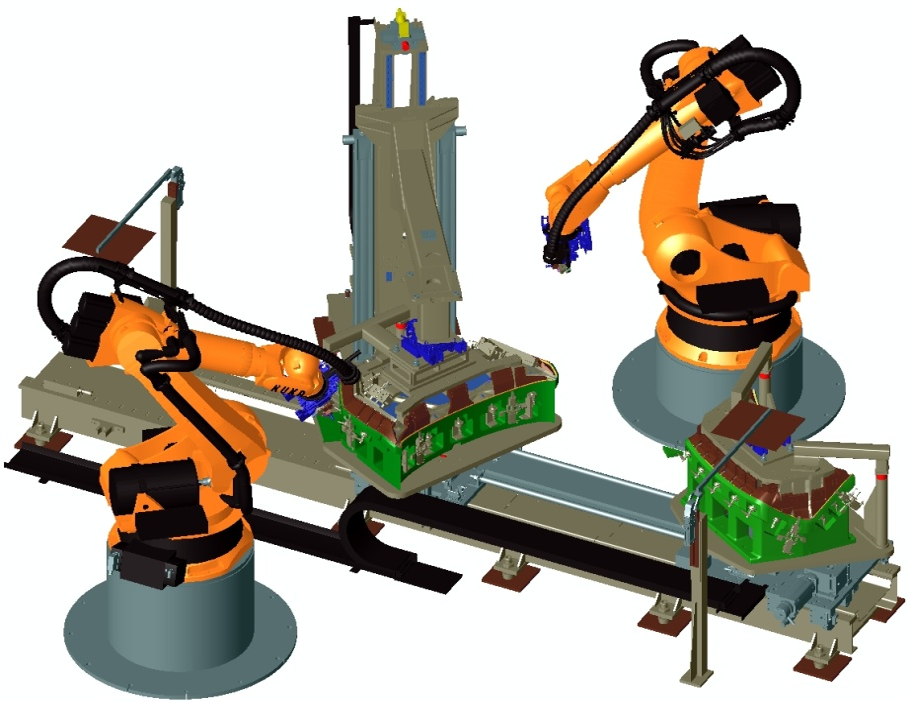 Over the years, we have developed our own Roller Hemming Heads that can be directly ordered off the shelf.
Most interesting is, of course, our own patented, 180⁰ Hemming Head. This special system has huge cost saving and versatility of use as it,
1.Eliminates the use of a supporting bed (conventional approach)
2.The same Hemming Head can be reused from one area to the other.
3.Can be easily programmed for different applications
4.Can be controlled in very fine steps, until desired quality is achieved
This 180⁰ Hemming Head can be directly used for Hemming of Wheel House & Door Opening, especially during Prototype stages when speed & cost are key drivers for a choice of Hemming solution.


Hemming Method Plan


Hemming Simulation with FEM
Recommendations for Flange

Table top Hemming
Hybrid Hemming


Bow Hemming


Marriage Stations
Corner Notching


Roller Hemming Fixtures


Roller Hemming Heads

Robotic Simulation
Path Optimization

Catia v5

Siemens NX

Process Simulate Robcad


Delmia