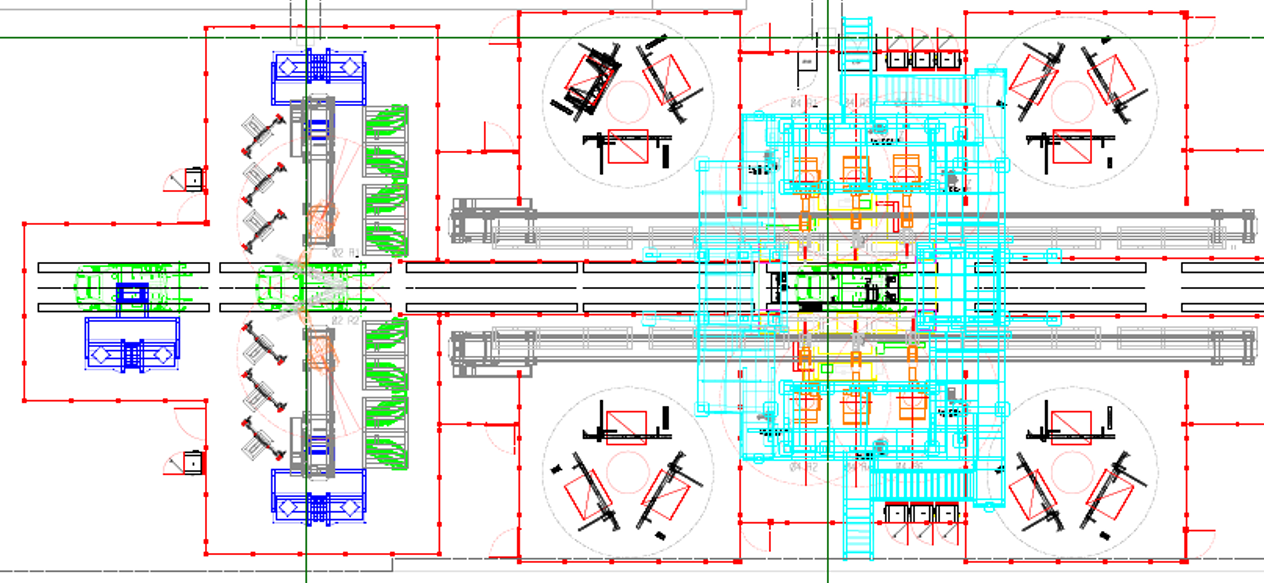 PROCESS & LAYOUT
Each process is about meeting a Production Target. Of course, there are other constraints, e.g. level of Automation, available plant space, existing equipments and their re-use, ongoing production of other models and most importantly, available budget (capital expenditure).
At a block level, we have to give special consideration to the high level material flow, possible bottle necks, conveyors, racks and buffers, logistics, ease of maintenance, personell movement, etc.
Step by step the next level of detail is worked out. At the Zone level; product geometry and the Joining technologies, largely drive the build sequence and also the material flow in the Zone.
At the Cell level; available Cycle time and Panel orientation  define the station wise break down of processes, the layout and positioning of equipments & Robots, interaction with the Operator.

Special attention is paid to the problems that are lying hidden in the detail of the things; normally, where these conditions occur together,
Last minute changes in the Joining data, Panel geometry, build sequence, etc.
Not enough Cycle time available
Panel orientation is wrong / sub-optimal (leading to bulkier equipments, Robots with higher   payloads, safety issues, ergonomic issues, etc.)
Existing equipments do not allow any more space
In a Greenfield project, we try to find optimum solution by redrawing the process, which can be quite involved, but achievable when right thinking is put in these simple steps,
Revising the Build sequence
Re-distributing the Spots
Re-doing the layout
etc.
However for an integration project, such a major change in the process is simply not possible, because it is way too costly. There we have to think harder and find highly innovative and pointed solutions, e.g.
Re-distribute only few spots
Replace 1 or 2 equipments / Robots
Add a special purpose operation, directly in the existing tool
Try to optimise Robot programs
etc.
In the end, a working process should also be a cost effective and functionally optimised process.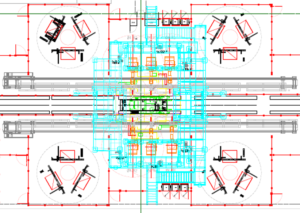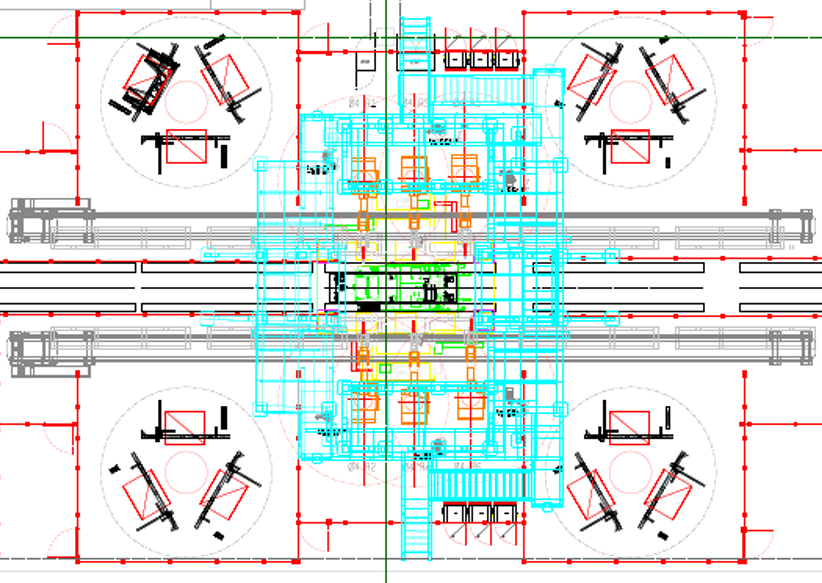 Plant Layout
3D & 2D

Cycle Time Calculation
Technical Availability
Utilization for Equipment / Zone

Throughput Analysis &
Optimization
Discrete Event Simulation

Method time Management
Ergonomic Study & Simulation
using Manual charts & Software

Joining Sequence
Station wise break down
Weld Plan, Glue Plan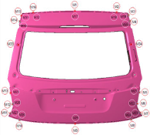 Clamp Plan
Panel Orientation
Material Flow

Process FMEA
for Equipments or
Zone

AutoCAD

Microstation

Catia v5

Siemens NX
Process Designer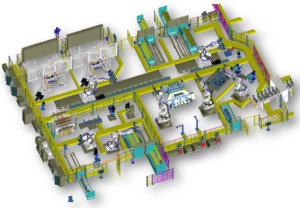 And also speed, so that each equipment in the Cell, including the Robots, are effectively utilized.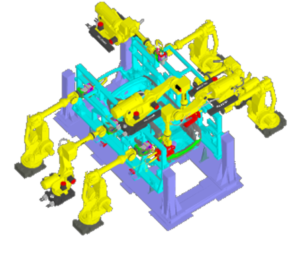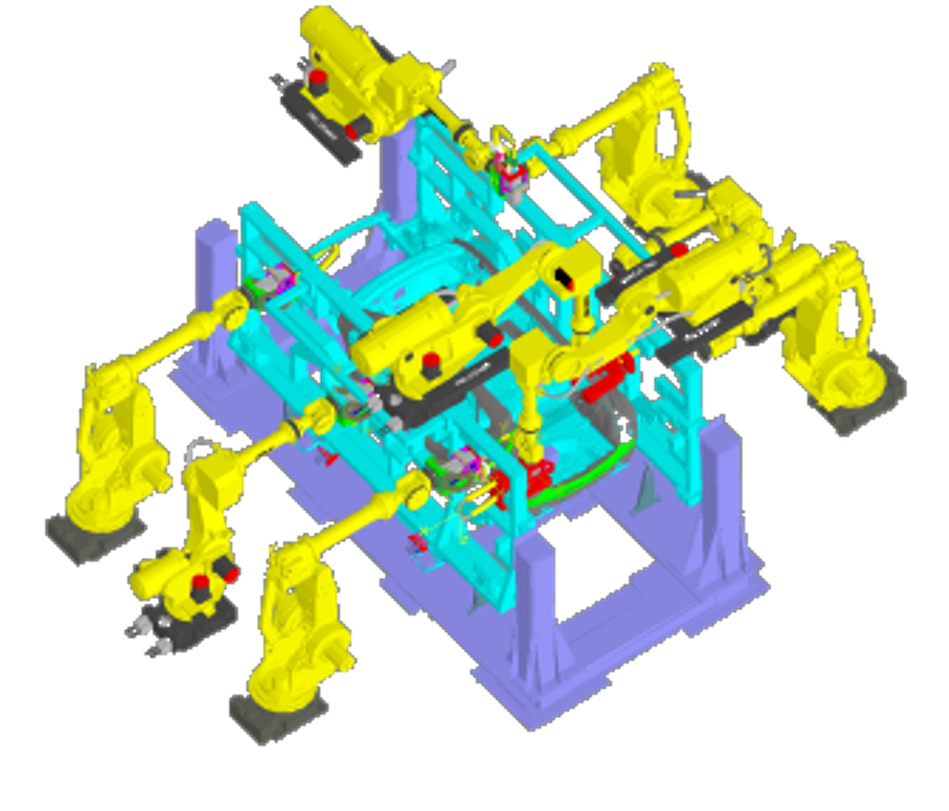 And that's why we design each Tool for its own unique function. We see what is the process …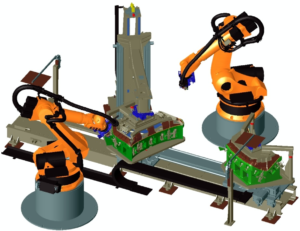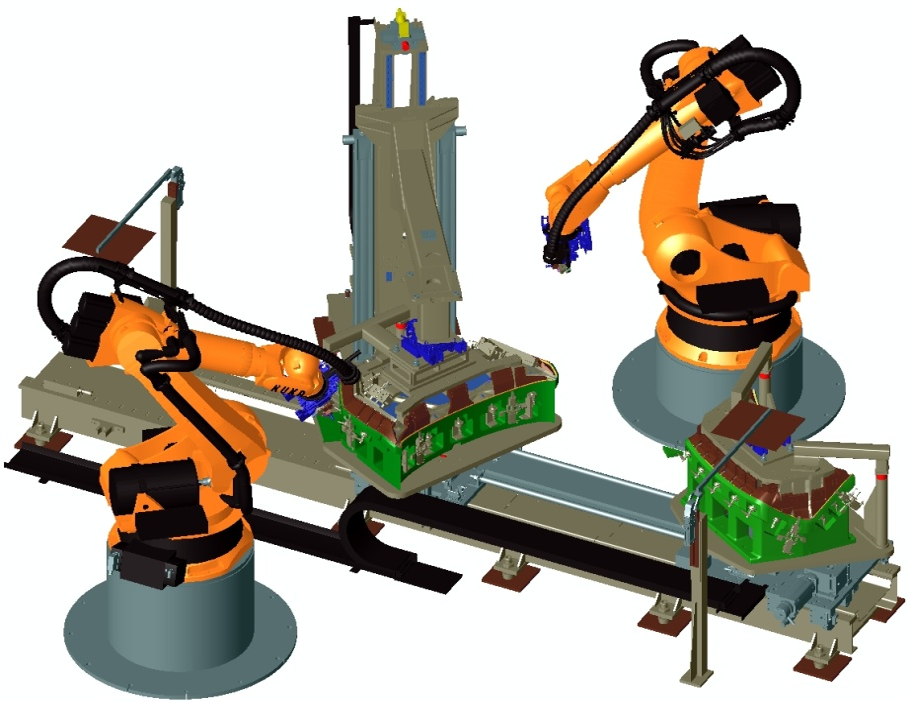 Based on the geometry of the Product, cycle time, available area, planned capex, …