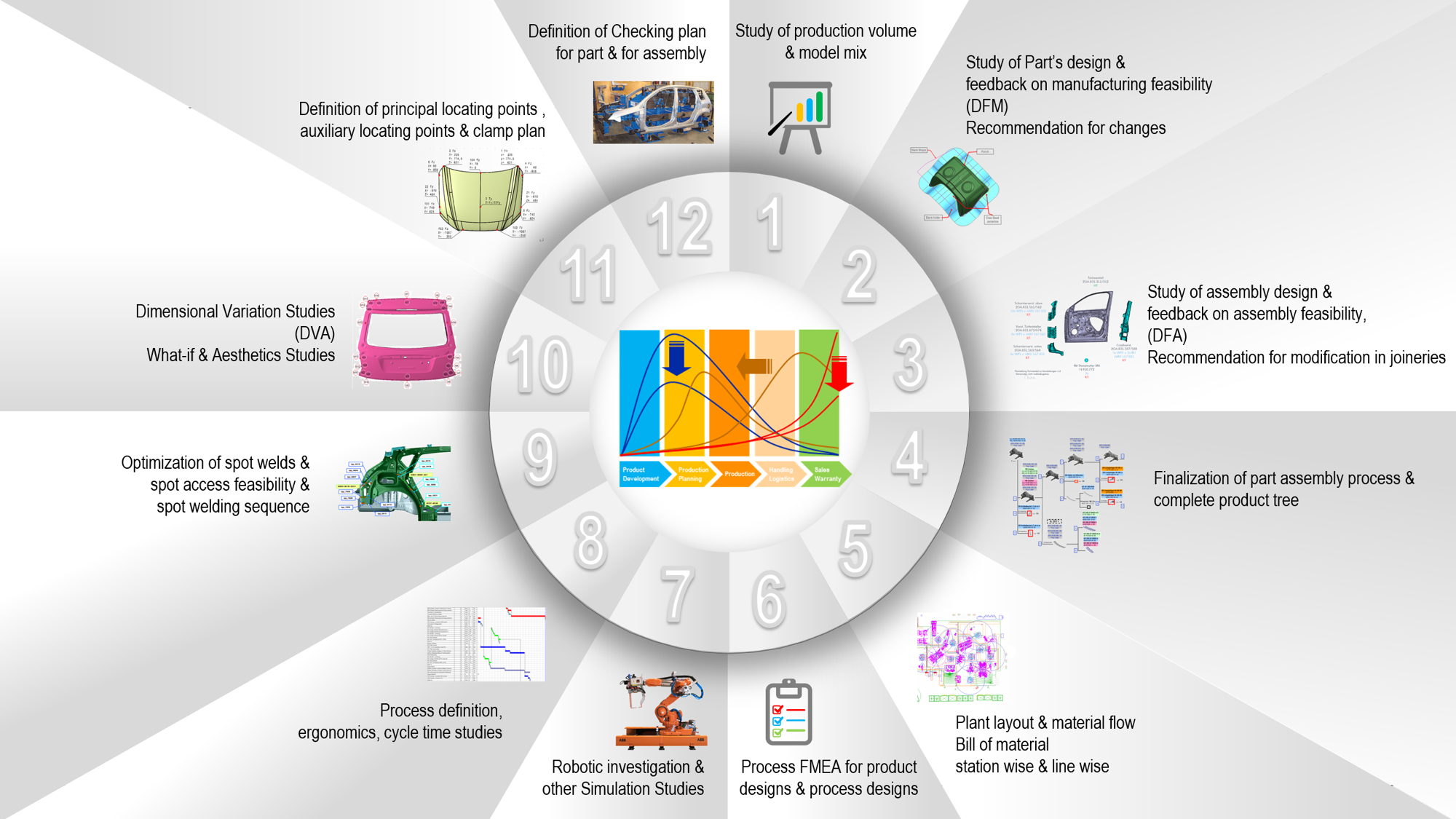 We match the pace of your Manufacturing Engineering to the Product Development. And many times, we keep you one step further. By giving the right engineering feedback that reduces the number of loops and alerts the product development team about upcoming manufacturing challenges.
Our engineering feedback is based on our deep knowledge on latest technologies, e.g. Aluminium Riveting, Roller Hemming, Laser Welding, etc, where we decide how the joinaries are to be spread over the entire chain of Assembly, so that the Line is balanced for optimum usage of the Tools, Robots and Operators.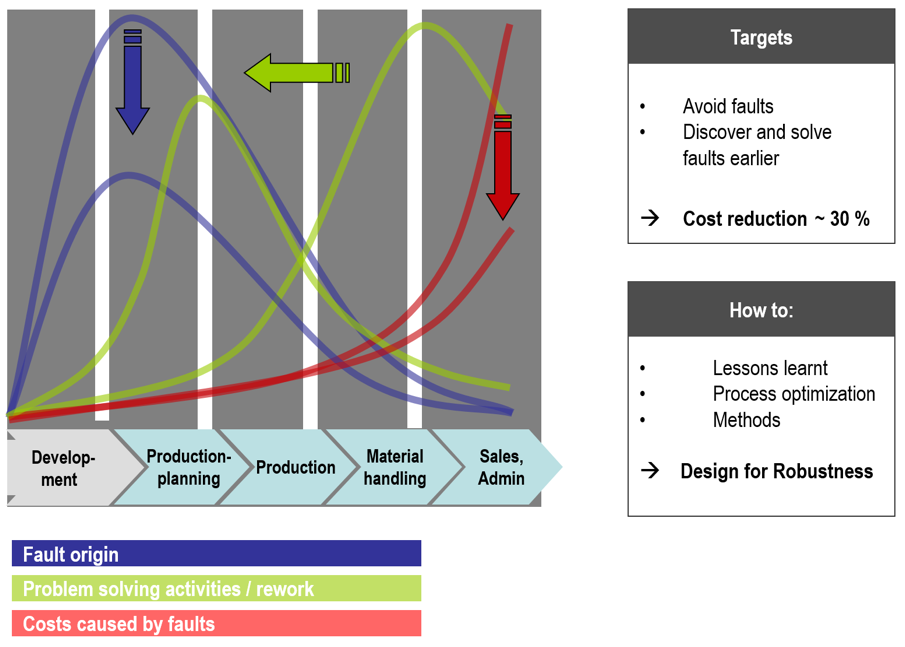 We also recommend various process changes needed to achieve the target production rate. Our Engineers create the entire production process in latest Simulation softwares, e.g. Process Simulate, Delmia, etc. so that we can show to our customers the complete process in a Digital environment.
At a detail level, we decide the product build sequence and panel orientation, etc. for the optimum and cost effective Tool / Robot / Operator requirement.


Study of production
Volume & model mix
Study of Part's design &
Feedback on manufacturing feasibility (DFM)
Recommendation for changes
Study of assembly design
Feedback on assembly feasibility
(DFA)

Finalization of part
assembly process &
complete product tree
Process definition,
ergonomics, cycle time studies


Optimization of spot welds

Spot access feasibility
Spot welding sequence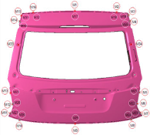 Dimensional Variation Studies
(DVA)
What-if & Aesthetics Studies


Catia v5


Siemens NX


Delmia

Process Simulate Robcad
Process Designer